This is from Smitten Kitchen, an amazing food blog. I've got my third batch in a month or so baking in the oven right now-- they're becoming a staple of my diet, seriously. And I don't even like brownies all that much! These ones are very rich-- a few bites, and you're ready for some milk (...and then another brownie...).


10 Tbs. butter (SK calls for unsalted, I've yet to notice a difference either way)
1 1/4 cups sugar
3/4 cup + 2 Tbs. unsweetened cocoa powder (I used Gheradelli)
1/4 tsp. salt
1/2 tsp vanilla extract
2 eggs
1/2 cup flour

Preheat the oven to 325 degrees F. Find an 8x8 square baking pan and line the bottom and sides with aluminum foil.




Combine butter, sugar, cocoa, and salt in a medium microwavable mixing bowl. Microwave for 1 minute, then stir until uniform. (If you don't like microwaves, the original recipe explains how to do this on the stove.)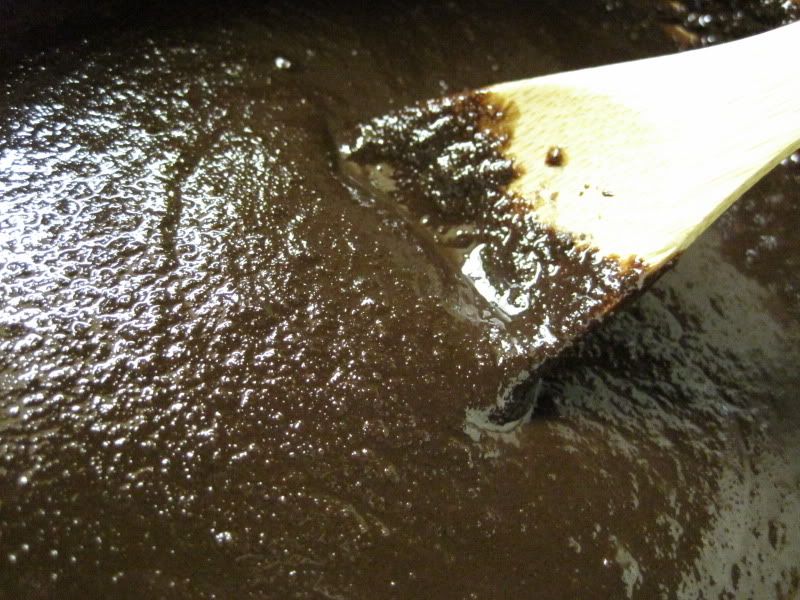 Stir the vanilla in with a wooden spoon (not sure why, but people on SK are adament about the type of spoon, so why not?).




Add eggs one at a time, stirring each in until it is completely mixed.

Add flour and stir until you can no longer see the flour. Once it is mixed in, stir vigorously for 40 strokes.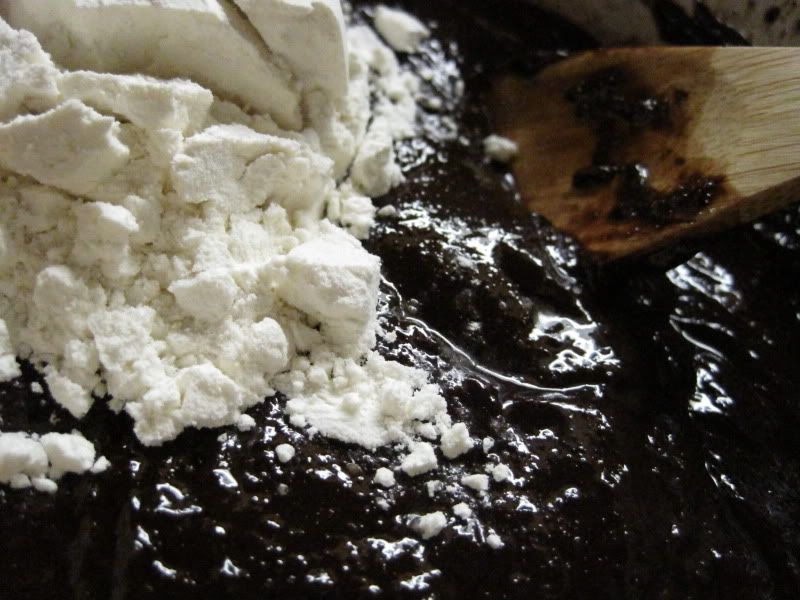 Put the batter in the 8x8 baking pan, and bake for 30-50 minutes, or until a toothpick poked in the middle does not say "You are having battery goo for dessert!" (the SK recipe calls for 30 minutes but warns that more time might be needed-- I've needed a full 50 minutes each time).




Let cool for as long as you can wait on a cooling rack, and then enjoy :D